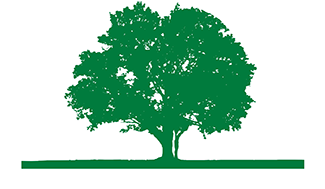 Emerald Oaks
2290 Forrest Lane, Yuba City, Ca 95993
|
License # 515002765
Starting Rate: $3,000
(530) 206-8407
Senior Living Guide
---
Max Residents: 116
Licensed: 2 Years, 4 Months
About
Our goal is to enhance the quality of life for each resident, focusing on their physical, social-emotional, spiritual, and mental well-being in Northern California
Our Mission
Our mission at Emerald Oaks Assisted Living is to make every day unique and full of opportunities for our valued residents to be creative, feel respected and loved. We believe that every resident deserves compassionate care, dignity, and respect. With our efforts we aim to enhance their quality of life, focusing on their physical, social-emotional, spiritual, and mental well-being. The staff at Emerald Oaks is privileged to be working in their home and consider our resident's family has created strong bonds with them.
Our Values
At Emerald Oaks, we value love, engagement, respect, and protection.
Love: Something essential to us all which goes hand in hand with family. We value your family and the love you feel for them. Emerald Oaks faculty understands the importance of doing what is best for your loved ones and we respect that by treating your loved ones as if they are our own family.
Engagement: Providing engaging activities and the independence we trust our residents with, they are able to do more day by day and as a result achieve a higher quality of life. We believe when your mind is stretched by a new experience, it will never go back to its old dimensions.
Respect: Respecting all and focusing on our residents and their families is an essential part of life at Emerald Oaks. Prioritizing respect for everyone is important to us as every person faces their own challenges in life. There is so much that makes up each and every one of us, showing respect makes a difference in everyone's life.
Protection: All residents deserve to feel comfortable and at ease in their home. Protection is important at Emerald Oaks as we see our residents as family, we love and ensure they have a safe environment in which to live. By doing so, we fulfill our desire to care, serve, and help the elderly population of our area.
LookingforCare.com publishes public information and makes it easy for visitors to contact our Senior Living Guides.
Even if you call us, or contact us another way, LookingforCare.com will NEVER share your contact information with any provider without your expressed permission.
At LookingforCare.com, your privacy is not a commodity.
Types of Apartment / Rooms
Licensing
Last DSS Visit - 6/21/2022
Allegations Substantiated
1