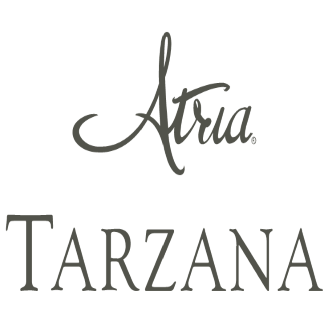 Atria Tarzana
5325 Etiwanda Avenue, Tarzana, Ca 91356
|
License # 197610142
Starting Rate: $7,500
(866) 223-6628
Senior Living Guide
---
Max Residents: 136
Vacancies: 0
Licensed: 2 Years, 4 Months
About
Independent and Assisted Senior Living in the San Fernando Valley!
Nestled in the foothills of the Santa Monica Mountains, Atria Tarzana is a senior living community located in the greater Los Angeles area that offers an active lifestyle in a residential setting. The community is a destination itself. Soak up the sunshine on your apartment's balcony. Build meaningful relationships at the weekly Sunday champagne brunch. Break a sweat at circuit fitness training classes. Discuss literature with friends and fellow residents.
The spacious studios and one- and two-bedroom apartments at Atria Tarzana in the San Fernando Valley offer all-inclusive amenities with flexible, month-to-month leases and no buy-in fees. Apartments come with kitchens with granite countertops, private balconies or patios, cable television and a washer/dryer combination.
Living the senior lifestyle at Atria Tarzana means no longer needing to find, coordinate and pay separately for life's necessities, conveniences and luxuries. Spend your time building new relationships, expressing your creativity, breaking a sweat, learning from experts, soaking up the California sunshine and exploring new hobbies while the 24-hour staff handles the rest.
Choose to Live Eventfully
Through Atria's Engage Life® program, your social calendar is filled with programs and events supporting the four lifestyle choices proven to contribute to successful aging: exercise, connection, nutrition, and purpose. Of course, the most interesting event of all could be the one you propose and even lead yourself. We welcome your ideas and look forward to collaborating with you.
Choose to Dine Well
A talented and experienced master chef at Atria Tarzana cooks up healthy, delicious meals that make for a true dining experience with table service at the on-site restaurant. Hosting a special occasion? Reserve the private dining room to impress your guests. Don't stress if you have dietary restrictions such as no-salt or no-sugar-added needs — the culinary staff accommodates them all.
Call to learn more!
LookingforCare.com publishes public information and makes it easy for visitors to contact our Senior Living Guides.
Even if you call us, or contact us another way, LookingforCare.com will NEVER share your contact information with any provider without your expressed permission.
At LookingforCare.com, your privacy is not a commodity.
---
Access to Licensed Staff or Nurse on Staff
Types of Apartment / Rooms
Licensing
Last DSS Visit - 8/30/2022
Allegations Substantiated
0