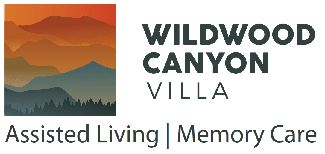 Wildwood Canyon Villa
33951 Colorado Street, Yucaipa, Ca 92399
|
License # 366408638
Starting Rate: $3,295
(909) 675-0697
Senior Living Guide
---
Max Residents: 130
Licensed: 17 Years, 7 Months
About
Guided by Goodness, Loyalty, Faith, and Fun
Welcome to Wildwood Canyon Villa Assisted Living and Memory Care
The lifestyle of those who love living here is defined by a strong commitment to health and wellness programs and facilities, ample recreation opportunities, and a range of engaging community events.
Wildwood Canyon Villa Living offers Assisted Living and Memory Care amenities that enhance our elegant home-like environment while encouraging the social interaction of community living. We also encourage social and family connections—which is why we are proud to provide free wireless internet access and Life enrichment programming that allows families and friends to stay connected and visit the world from home.
At Wildwood Canyon Villa
We encourage you or your loved one to be as independent as you choose, knowing supports are close by if you need them.
To maintain your community contacts.
To expand your horizons by sharing your talents, continuing to learn, and exploring the opportunity to try new things
Call to Schedule a Tour Today!
LookingforCare.com publishes public information and makes it easy for visitors to contact our Senior Living Guides.
Even if you call us, or contact us another way, LookingforCare.com will NEVER share your contact information with any provider without your expressed permission.
At LookingforCare.com, your privacy is not a commodity.
---
Access to Licensed Staff or Nurse on Staff
Types of Apartment / Rooms
Licensing
Last DSS Visit - 3/3/2020
Allegations Substantiated
1