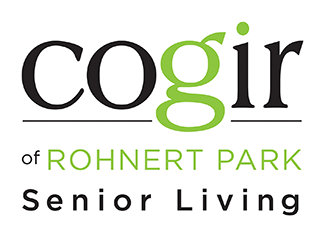 Cogir of Rohnert Park Senior Living
4855 Snyder Lane, Rohnert Park, Ca 94928
|
License # 496803807
Starting Rate - Please Call!
Starting Rate - Please Call!
(707) 691-0227
Senior Living Guide
---
Max Residents: 45
Licensed: 4 Years, 4 Months
About
Cogir of Rohnert Park Senior Living
Located in Northern California's scenic Wine Country, and less than an hour from San Francisco, Cogir of Rohnert Park Senior Living offers Independent and Assisted Living options, both with impeccable attention to care and comfort for all residents.
Regardless of lifestyle, residents enjoy our premium amenities, professional care services, and well-curated activities and outings. As with all Happy Living by COGIR communities, delicious high-quality meals are served throughout the day and attentive staff is ready with a smile for any need.
It is worth noting that many residents especially love Cogir of Rohnert Park Senior Living because of the serene landscapes and abundance of nearby parks, shopping, and entertainment.
LookingforCare.com publishes public information and makes it easy for visitors to contact our Senior Living Guides.
Even if you call us, or contact us another way, LookingforCare.com will NEVER share your contact information with any provider without your expressed permission.
At LookingforCare.com, your privacy is not a commodity.
Types of Apartment / Rooms
Licensing
Last DSS Visit - 3/28/2022
Allegations Substantiated
1