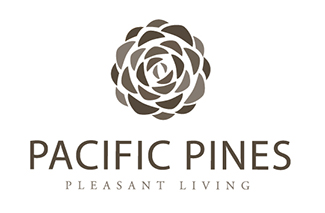 Pacific Pines
1438 Pacific St., Redlands, Ca 92373
|
License # 366425568
Starting Rate: $3,950
(909) 361-3916
Senior Living Guide
---
Max Residents: 14
Licensed: 9 Years, 0 Months
About
Pacific Pines is warm and inviting, providing the highest levels of care.
Our professional and loving staff is always ready to greet you. We invite you to visit Redlands and become a member of the Pacific Pines family.
This facility is licensed to care for 14 residents. The home is a Manor in every sense of the word. This meticulously appointed home is designed for comfort and luxury. The resident care is what distinguishes Pacific Pines. Please come and visit us in person so that you can experience what makes us special.
COMMUNITY
The city of Redlands, also known as the Jewel of the Inland Empire, is fine living personified. Redlands is filled with charm and history. The local neighborhood is tranquil and serene with many open areas in the rolling hills. Within the Redlands-Loma Linda area, the medical infrastructure is one of the most complete and respected within the state. With a large number of hospitals and a multitude of health facilities servicing the area, our residents' health care needs are well met.
Click the link below to preview our beautiful community!
Pacific Pines provides exceptional high-level care services to every resident, our program allows us to offer:
Daily Resident Physical Assessments
Reviewing Resident Medical Records
Monitoring Residents for Acute Illnesses
Medication Management
Optimizing Resident Quality of Life
TESTIMONIALS
We are so thankful for having found Pacific Pines. My sisters and I agree that you probably extended my father's life an extra year because of your excellent care you provided him during his stay. We are grateful that we were able to still have him in our lives for this additional time. We know he really loved the friends he made at Pacific Pines. He also really loved the caregivers. You made it so enjoyable for us to come and visit him in your lovely home. We can't thank you enough and will always recommend your place for the wonderful, loving care you provided to our father. - Deborah C.
It's excellent. The facility is very clean, the grounds are well kept, and the staff are very friendly to us when we visit. We appreciate the low patient-to-staff ratio at Pacific Pines.- Anonymous
I have toured many places and Pacific Pines is far above the normal! - Beverly M
Call Today to Schedule a Tour! (909) 361-3916
LookingforCare.com publishes public information and makes it easy for visitors to contact our Senior Living Guides.
Even if you call us, or contact us another way, LookingforCare.com will NEVER share your contact information with any provider without your expressed permission.
At LookingforCare.com, your privacy is not a commodity.
---
Access to Licensed Staff or Nurse on Staff
Types of Apartment / Rooms
Licensing
Last DSS Visit - 1/30/2020
Allegations Substantiated
1