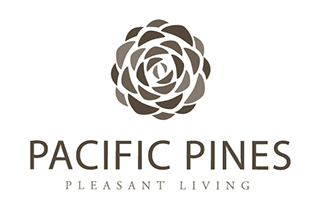 Pacific Pines
5850 Manzanita Ave., Angelus Oaks, Ca 92305
|
License # 366426701
Starting Rate: $3,200
(909) 344-3634
Senior Living Guide
---
Max Residents: 15
Licensed: 8 Years, 6 Months
About
Pacific Pines in Angelus Oaks provides the highest levels of care, in a lovely wooded setting
The resident lodging is warm and intimate, the common area building is perfectly suited for socialization and meals. Pacific Pines takes pride in providing excellent service for all levels of care, we staffed and equipped to manage the highest level of care.
Our specialized care and wonderful residents are what truly distinguish Pacific Pines. Come visit us in person and see for yourself what makes us special.
COMMUNITY
The town of Angelus Oaks is located just within the San Bernardino National Forest, approximately 10 minutes to the city of Yucaipa and 15 minutes to the city of Redlands. There is amazing natural beauty that abounds the area. Once you visit, you will see why everyone falls in love with Angelus Oaks.
Pacific Pines provides exceptional high-level care services to every resident, our program allows us to offer:
Daily Resident Physical Assessments
Reviewing Resident Medical Records
Monitoring Residents for Acute Illnesses
Medication Management
Optimizing Resident Quality of Life
Click the Link Below to Preview our Beautiful Community
TESTIMONIALS
We are so thankful for having found Pacific Pines. My sisters and I agree that you probably extended my father's life an extra year because of your excellent care you provided him during his stay. We are grateful that we were able to still have him in our lives for this additional time. We know he really loved the friends he made at Pacific Pines. He also really loved the caregivers. You made it so enjoyable for us to come and visit him in your lovely home. We can't thank you enough and will always recommend your place for the wonderful, loving care you provided to our father. - Deborah C.
It's excellent. The facility is very clean, the grounds are well kept, and the staff are very friendly to us when we visit. We appreciate the low patient-to-staff ratio at Pacific Pines.- Anonymous
I have toured many places and Pacific Pines is far above the normal! - Beverly M
Call today to schedule a tour! (909) 321-6936
LookingforCare.com publishes public information and makes it easy for visitors to contact our Senior Living Guides.
Even if you call us, or contact us another way, LookingforCare.com will NEVER share your contact information with any provider without your expressed permission.
At LookingforCare.com, your privacy is not a commodity.
---
Access to Licensed Staff or Nurse on Staff
Types of Apartment / Rooms
Licensing
Last DSS Visit - 2/24/2022
Allegations Substantiated
4