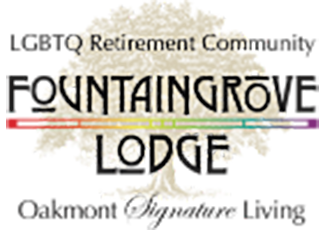 Fountaingrove Lodge
4210 Thomas Lake Harris Dr, Santa Rosa, Ca 95403
|
License # 496803440
Starting Rate - Please Call!
Starting Rate - Please Call!
(707) 691-0227
Senior Living Guide
---
Max Residents: 173
Licensed: 9 Years, 4 Months
About
Welcome To Fountaingrove Lodge
From your first visit, you will love the modern yet traditional style our community and floor plans embody. Each of our floor plans incorporates craftsman style building elements and the interiors feature fine woodwork. The use of natural materials blends contemporary style with classic quality. Great care has been taken to place the buildings in a way that conserves as much of the natural beauty and native landscape as possible. Even your pets will feel right at home in the tranquil, spacious surroundings of Fountaingrove Lodge. The use of stone and wood inside and out echo the native rocks and trees on the site. A seamless fusion of simplicity and sophistication are combined with sensitivity to the natural surroundings.
Fountaingrove lodge is the nation's first lesbian, gay, bisexual, transgender (LGBT), and Friends focused independent senior community with the option of continuing care services. From gourmet dining and concierge services to pet parks and resident gardens, Fountaingrove Lodge offers more than just a home.
Reserve your home on our lush 10-acre campus with golf course, oak grove, and mountain views in the heart of Sonoma County. With all that Fountaingrove Lodge has to offer we would like to invite you to experience the lifestyle firsthand with a full tour and meal from our Executive Chef.
LookingforCare.com publishes public information and makes it easy for visitors to contact our Senior Living Guides.
Even if you call us, or contact us another way, LookingforCare.com will NEVER share your contact information with any provider without your expressed permission.
At LookingforCare.com, your privacy is not a commodity.
---
Access to Licensed Staff or Nurse on Staff
Types of Apartment / Rooms
Licensing
Last DSS Visit - 9/27/2022
Allegations Substantiated
5