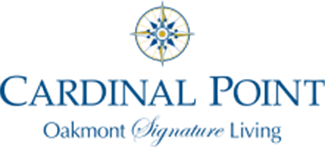 Cardinal Point at Mariner Square
2431 Mariner Square Dr, Alameda, Ca 94501
|
License # 015601222
Starting Rate - Please Call!
Starting Rate - Please Call!
(510) 822-3722
Senior Living Guide
---
Max Residents: 153
Licensed: 18 Years, 4 Months
About
Cardinal Point is an exclusive Oakmont Signature Living Community
It offers refreshing breezes with a hint of salt in the air, sparkling water, and breathtaking views of the Oakland and San Francisco skyline. You will be living in a beautiful residence on the estuary across from Jack London Square, sharing laughter and camaraderie with old friends and new.
Embodying world-class living at its finest, Cardinal Point features classic architecture, functional floor plans, and elegant design along with all of the amenities you've come to expect in a community of its caliber. From concierge services to housekeeping and spa treatments, to gourmet cuisine, our attentive team will cater to your every whim, all while giving you and your guests the precious time needed to enjoy resort-style retirement living to the fullest.
LookingforCare.com publishes public information and makes it easy for visitors to contact our Senior Living Guides.
Even if you call us, or contact us another way, LookingforCare.com will NEVER share your contact information with any provider without your expressed permission.
At LookingforCare.com, your privacy is not a commodity.
---
Access to Licensed Staff or Nurse on Staff
Types of Apartment / Rooms
Licensing
Last DSS Visit - 11/21/2023
Allegations Substantiated
1