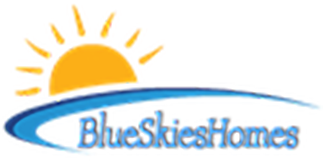 Blue Skies of San Marcos
1119 Via Vera Cruz, San Marcos, Ca 92078
|
License # 374604305
Starting Rate: $4,000
(619) 541-6994
Senior Living Guide
---
Max Residents: 6
Vacancies: 0
Licensed: 2 Years, 3 Months
About
Our mission is to provide the best experience for our residents, make them happy and keep them safe!
Providing a safe and comfortable environment for our residents is our top priority at Blue Skies of Oceanside and Blue Skies of San Marcos, and it all starts with our caregivers. They live at the facility, and there are two on duty at all times. They are supervised by Owner/Administrator Lauren Delancey, who is responsible for establishing standards and providing the necessary training to meet them.
Medication management is one of the most important areas of instruction. Our caregivers know how to properly handle and dispense medications, and Lauren makes sure that our team meets the highest standard of performance in this area.
Each member of our staff is also required to take a course in basic CPR, and has been taught effective emergency procedures. If a problem arises, our caregivers will know how to handle it.
Interacting with residents who suffer with dementia or Alzheimer's requires patience and skill. Lauren has an obvious talent for this and is very adept in transferring her ability to our caregivers. It's all in using the correct approach!
By maintaining an ongoing training program covering all phases of caregiving, Lauren equips each staff member with everything they need to perform at the highest level. But we believe that the true measure of a good caregiver is their compassion for the elderly, and it is this quality that we always look for.
LookingforCare.com publishes public information and makes it easy for visitors to contact our Senior Living Guides.
Even if you call us, or contact us another way, LookingforCare.com will NEVER share your contact information with any provider without your expressed permission.
At LookingforCare.com, your privacy is not a commodity.
Types of Apartment / Rooms
Licensing
Last DSS Visit - 5/23/2022
Allegations Substantiated
0