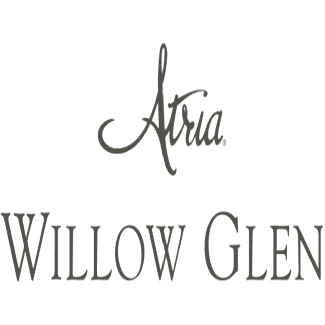 Atria Willow Glen
1660 Gaton Dr, San Jose, Ca 95125
|
License # 435200605
Starting Rate: $3,095
(408) 583-6967
Senior Living Guide
---
Max Residents: 63
Vacancies: 0
Licensed: 25 Years, 4 Months
About
Exceptional Senior Living and Memory Care in San Jose, CA!
Just 4 miles from Downtown San Jose, Atria Willow Glen is a senior retirement community with assisted living, memory care, fine amenities and beautiful outdoor spaces. Experience a lifestyle of choice. Walk or relax in the courtyard, garden, and 7-acre grounds. Take a class at the fitness center, or paint in the art studio. Watch a movie in the media room, or schedule transportation to a nearby attraction.
Private senior independent living and assisted living apartments in San Jose, CA include a balcony or patio, a kitchen or kitchenette, and generous storage areas. Select the size to suit your needs. Each apartment comes with safety features, like an emergency alert pendant or wristband, grab rails and 24/7 on-call nursing. All memory care options include your own private bedroom.
Every day, the senior living features and amenities of Atria Willow Glen delight, entertain and inspire. Neighbors chat or reflect, delighting in seven well maintained acres dotted with mature trees. They savor flavorful, chef-prepared dishes in the dining room or at the café. More choices await: swimming in the heated outdoor pool, enjoying entertainment in the media or computer room, walking a beloved pet, or reading at the library.
Choose to Live Eventfully
Atria's Engage Life® program fills the monthly senior events calendar with art, music, lecture series, entertainment and more. Each day yields new opportunities for inspiration as you exercise your mind and body, together with familiar neighbors. For deeper fulfillment and social connection, join a volunteering program or community club that suits your interests, like drama or gardening.
Choose to Dine Well
Delight in Atria Willow Glen's senior living menu of delicious meals and hors d'oeuvres, served throughout the day in the dining room or café. Chefs focus on nutritious, flavorful dining choices, including ethnic and vegetarian dishes. The staff is happy to accommodate dietary needs, including no-salt-added or no-concentrated-sweets. For a special affair, please reserve the private dining room.
Call to learn more!
LookingforCare.com publishes public information and makes it easy for visitors to contact our Senior Living Guides.
Even if you call us, or contact us another way, LookingforCare.com will NEVER share your contact information with any provider without your expressed permission.
At LookingforCare.com, your privacy is not a commodity.
---
Access to Licensed Staff or Nurse on Staff
Types of Apartment / Rooms
Licensing
Last DSS Visit - 3/22/2023
Allegations Substantiated
1