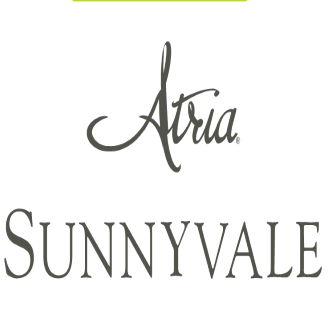 Atria Sunnyvale
175 E Remington Dr, Sunnyvale, Ca 94087
|
License # 435200731
Starting Rate: $3,495
(408) 583-6967
Senior Living Guide
---
Max Residents: 160
Vacancies: 0
Licensed: 24 Years, 7 Months
About
Vibrant Senior Living and Memory Care in Sunnyvale, CA!
Atria Sunnyvale is a welcoming independent living, assisted living, & memory care community in a lovely, quiet neighborhood situated close to downtown Sunnyvale, California. Discover your ideal senior lifestyle at Atria. Conveniently located near community centers, parks, shopping, and medical facilities, Atria Sunnyvale offers the finest independent and assisted living experience in the Santa Clara Valley. Our amenities are thoughtfully designed for comfort and connection, helping you continue your meaningful and vibrant life.
Your picturesque life can be anything you want it to be when you call the charming senior apartments of Atria Sunnyvale your home. Select from studio and one-bedroom floorplans up to 440 square feet, each offering a balcony or patio, kitchen or kitchenette, walk-in shower, and large closet. Enjoy all-inclusive amenities with flexible, month-to-month leases at Atria.
Choose to Live Eventfully
Through Atria's Engage Life® program, your social calendar can be filled with programs and events supporting four lifestyle choices proven to contribute to successful aging: exercise, connection, nutrition, and purpose. Dance classes, games, lectures, volunteer opportunities, and much more could be a part of your family experience at Atria. Of course, the most interesting event of all could be the one you suggest or even lead yourself.
Choose to Dine Well
Table service and chef-prepared meals at the on-site restaurant, The Courtyard Terrace, make for a delicious, elegant, and nutritious dining experience. You can also book The Orchard Room, a private dining room designed for special occasions. Indoor and outdoor dining is available. Visit the cafe for lighter fare or call the concierge to arrange a night out at your favorite restaurant.
Call to learn more!
LookingforCare.com publishes public information and makes it easy for visitors to contact our Senior Living Guides.
Even if you call us, or contact us another way, LookingforCare.com will NEVER share your contact information with any provider without your expressed permission.
At LookingforCare.com, your privacy is not a commodity.
---
Access to Licensed Staff or Nurse on Staff
Types of Apartment / Rooms
Licensing
Last DSS Visit - 4/4/2023
Allegations Substantiated
0