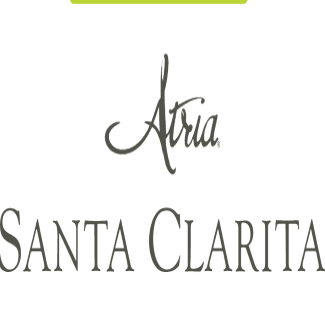 Atria Santa Clarita
24431 Lyons Ave, Newhall, Ca 91321
|
License # 197608685
Starting Rate: $3,595
(866) 223-6628
Senior Living Guide
---
Max Residents: 160
Vacancies: 0
Licensed: 8 Years, 1 Months
About
Independent, Assisted Living, and Memory Care in the Los Angeles area!
Thirty miles north of Los Angeles, Atria Santa Clarita is a vibrant senior living community in a fast-growing Southern California city. Experience all-inclusive amenities in a lush residential setting.
Our community is a destination in itself. Explore the manicured grounds and gardens with multiple patios and courtyards, all in the Southern California sunshine. Build meaningful relationships in the grand parlor with a fireplace or game room and library. Pick from a number of exquisite dining options.
Choose from studios, one-, and two-bedroom apartments, each with a kitchen or kitchenette, walk-in shower, and balcony or patio. Enjoy all-inclusive amenities with a flexible, month-to-month lease and no buy-in fees. Apartments range in square footage, up to 616 square feet, and include spacious closets and housekeeping services.
Choose to Live Eventfully
Through Atria's Engage Life® program, your social calendar is filled with programs and events supporting the four lifestyle choices proven to contribute to successful aging: exercise, connection, nutrition, and purpose. Of course, the most interesting event of all could be the one you propose and even lead yourself. We welcome your ideas and look forward to collaborating with you.
Choose to Dine Well
A bounty of delicious, healthy options await you at Atria Santa Clarita, where chef-prepared meals and table service make meals at the on-site restaurant true dining experiences. Looking for some lighter fare? Hit the bistro for snacks and drinks. And if you're in the mood for dining out, call the concierge to arrange transportation to your favorite local restaurants.
Call to learn more!
LookingforCare.com publishes public information and makes it easy for visitors to contact our Senior Living Guides.
Even if you call us, or contact us another way, LookingforCare.com will NEVER share your contact information with any provider without your expressed permission.
At LookingforCare.com, your privacy is not a commodity.
---
Access to Licensed Staff or Nurse on Staff
Types of Apartment / Rooms
Licensing
Last DSS Visit - 11/9/2022
Allegations Substantiated
10