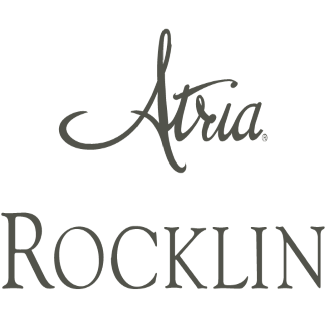 Atria Rocklin
3201 Santa Fe Way, Rocklin, Ca 95765
|
License # 317005428
Starting Rate: $4,395
(916) 619-3266
Senior Living Guide
---
Max Residents: 105
Vacancies: 0
Licensed: 8 Years, 1 Months
About
Independent, Assisted Living, and Memory Care in Rocklin, CA!
A short drive from Sacramento and nestled in the east-central California hills, Atria Rocklin is a thoughtfully designed senior living and memory care community. Carry a robust calendar in a green residential setting. Among other amenities, they have an outdoor heated pool and hot tub, clubhouse with full kitchen and media center, and beautifully landscaped and green walking paths.
With flexible, month-to-month leases and no buy-in fees, the apartments at Atria Rocklin offer no-nonsense living with all-inclusive amenities. Residents can pick from studios or one-bedroom apartments with kitchens or kitchenettes or villa-style one- and two-bedroom townhomes with outside entrances and single-car garages.
Living at Atria Rocklin means no longer needing to find, coordinate and pay separately for life's necessities, conveniences and luxuries. Spend your time achieving new heights, pursuing your interests, breaking a sweat, building meaningful relationships and finding fulfilling avenues to express your creativity while a dedicated staff handles the day-to-day stuff for you.
Choose to Live Eventfully
Through Atria's Engage Life® program, your social calendar is filled with programs and events supporting the four lifestyle choices proven to contribute to successful aging: exercise, connection, nutrition and purpose. Of course, the most interesting event of all could be the one you propose—and even lead—yourself. We welcome your ideas and look forward to collaborating with you.
Choose to Dine Well
Flair, flavor and variety are on the menu every day at Atria Rocklin, with healthy, delicious chef-prepared meals at the on-site restaurant with table service and lighter fare available at the popular cafe. No matter your dietary needs or specialities, our committed culinary staff has you covered. Want a night out? Arrange transportation via the concierge service.
Call to learn more!
LookingforCare.com publishes public information and makes it easy for visitors to contact our Senior Living Guides.
Even if you call us, or contact us another way, LookingforCare.com will NEVER share your contact information with any provider without your expressed permission.
At LookingforCare.com, your privacy is not a commodity.
---
Access to Licensed Staff or Nurse on Staff
Types of Apartment / Rooms
Licensing
Last DSS Visit - 1/26/2023
Allegations Substantiated
2