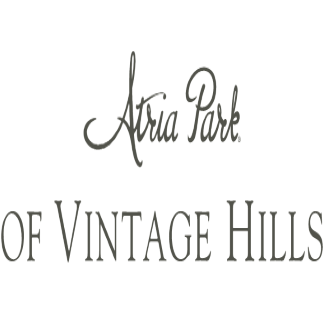 Atria Park of Vintage Hills
41780 Butterfield Stage Rd, Temecula, Ca 92592
|
License # 336426083
Starting Rate: $3,295
(951) 476-1328
Senior Living Guide
---
Max Residents: 143
Vacancies: 0
Licensed: 9 Years, 4 Months
About
Assisted Senior Living and Memory Care in Temecula, CA!
About five miles from Old Town Temecula and Pechanga Casino and overlooking wine country, Atria Park of Vintage Hills is a welcoming community offering assisted living and memory care services. Discover opportunities to connect, socialize and have fun every day – whether you work on your short game on the putting green, take in a film at the movie theater, swim in the heated pool or soak in the hot tub. Other senior living amenities include a fitness center and game room with billiards table.
Residents with more specialized care needs may choose from our enhanced supportive services, all of which are available 24/7 and provided by a licensed nurse or additionally trained staff. There is an additional charge for these services as they are beyond those commonly associated with assisted living – ask your community director for details.
Assisted living residents choose from a selection of senior living apartments, with available features such as a patio or balcony with country views, kitchen or kitchenette, walk-in shower and walk-in closets. Memory care apartments are located in a safe, secure neighborhood designed for individuals with memory impairment. All apartments include an emergency alert system and individual thermostat control.
Choose to dine well
Atria Park of Vintage Hills elevates your dining experiences with chef-prepared cuisine with table service in the restaurant. The senior living menus are filled with chef-prepared dishes made using fresh, local ingredients. Residents enjoy indoor and outdoor dining with neighbors, as well as an outdoor grill and a private dining room for special occasions. For dessert, you'll find delectable treats at the ice cream parlor.
Choose to live eventfully
Atria supports the well-being of residents through a whole-person approach, which includes the Engage Life® events program. Designed with residents' interests in mind, a variety of daily events and programs that contribute to successful aging – through exercise, connection, nutrition and purpose – are offered. Resident Discovery surveys allow Atria to plan a robust social calendar that focuses on what you enjoy and what you want to try next.
Call to learn more!
LookingforCare.com publishes public information and makes it easy for visitors to contact our Senior Living Guides.
Even if you call us, or contact us another way, LookingforCare.com will NEVER share your contact information with any provider without your expressed permission.
At LookingforCare.com, your privacy is not a commodity.
---
Access to Licensed Staff or Nurse on Staff
Types of Apartment / Rooms
Licensing
Last DSS Visit - 6/17/2022
Allegations Substantiated
11