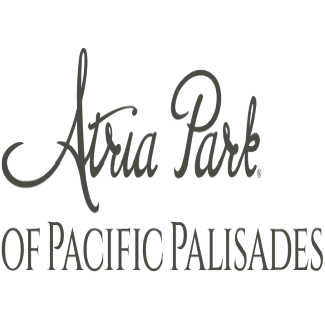 Atria Park of Pacific Palisades
15441 W Sunset Blvd, Pacific Palisades, Ca 90272
|
License # 198204494
Starting Rate: $5,695
(866) 223-6628
Senior Living Guide
---
Max Residents: 60
Vacancies: 0
Licensed: 18 Years, 4 Months
About
Assisted Senior Living and Memory Care in Pacific Palisades, CA!
Tucked between the ocean and the Santa Monica Mountains, Atria Park of Pacific Palisades is an assisted living and memory care community in the heart of northwest Los Angeles. Enjoy all-inclusive amenities and convenient services. Live life on your terms at Atria Park of Pacific Palisades, whether that means attending a live performance, learning a new skill or gathering with friends. You can enjoy spiritual programs including Bible study or a Shabbat service. Learn how to write poetry. Meet neighbors for a nutritious, chef-prepared lunch. Or spend the evening on the rooftop terrace to watch the Pacific Palisades sunset.
The rich earth tones of the Atria Park of Pacific Palisades architecture – with its clay-tiled roof and plentiful windows – complement the California beauty that surrounds the senior residence. Choose from a selection of studio, one- and two-bedroom apartments, each featuring individual thermostat control and an emergency alert system for safety.
Choose to Live Eventfully
Atria's Engage Life® program fills your social calendar with daily opportunities for movement, creativity and connection. Explore interests, achieve goals and nurture meaningful relationships, all as part of Atria's philosophy on successful aging. Discover all the community has to offer – from friendly games and shopping trips with neighbors to live performances, guest lectures and art classes.
Choose to Dine Well
Meals at Atria Park of Pacific Palisades are more than just meals – they're a culinary experience. Chefs create unique flavors using local ingredients, and menus are filled with fresh, made-from-scratch selections. Dine well and in good company at Atria. When you want to venture out for a meal, the concierge can arrange transportation to your favorite restaurant.
Call to learn more!
LookingforCare.com publishes public information and makes it easy for visitors to contact our Senior Living Guides.
Even if you call us, or contact us another way, LookingforCare.com will NEVER share your contact information with any provider without your expressed permission.
At LookingforCare.com, your privacy is not a commodity.
---
Access to Licensed Staff or Nurse on Staff
Types of Apartment / Rooms
Licensing
Last DSS Visit - 5/17/2023
Allegations Substantiated
6