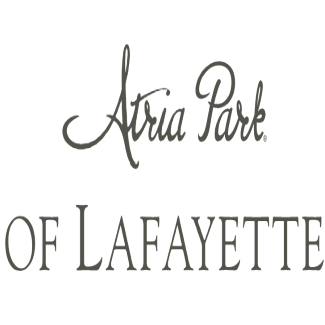 Atria Park of Lafayette
1545 Pleasant Hill Rd, Lafayette, Ca 94549
|
License # 079200326
Starting Rate: $4,095
(925) 215-4888
Senior Living Guide
---
Max Residents: 130
Vacancies: 0
Licensed: 9 Years, 2 Months
About
Assisted senior living and memory care community in Lafayette, CA
Situated in the green hills of Lafayette near Highway 24, Atria Park of Lafayette offers abundant amenities for assisted living residents and residents who require memory care, all with northern California views. Breathtaking views of Mount Diablo set the scene at Atria Park of Lafayette whether you enjoy relaxing on the patio with friends or lunch in the dining room with its panoramic view. Spend a morning in the salon and spa for a manicure and pedicure, then take a class on creative dance. Atria offers you many choices.
Living at Atria Park of Lafayette simplifies daily life through the all-inclusive amenities and services included in monthly rent. You can live a healthy lifestyle as you aim for your learning or creative goals. Housekeeping, laundry, and maintenance are all taken care of by the Atria staff, leaving you more time to do what you love. Start your day with coffee and a bagel and end it with a film in the movie theater.
Choose to Live Eventfully
Atria's Engage Life® program makes living with purpose and connecting with friends easy. The dedicated staff creates fun, entertaining, and stimulating events based on resident interests. Activities like blackjack, comic strip creations, dance classes, and more await you at Atria. Fill your social calendar every week with events that contribute to your well-being.
Choose to Dine Well
You can be confident that dining at Atria Park of Lafayette will be an experience to savor. Atria chefs gather fresh, local ingredients to prepare gourmet meals that deliver nutrition and great taste. The dining room offers table service in a setting with a panoramic view. A private dining room can serve as the place for your special birthday and anniversary celebrations. Outdoor seating is perfect for refreshments with friends.
Call to learn more!
LookingforCare.com publishes public information and makes it easy for visitors to contact our Senior Living Guides.
Even if you call us, or contact us another way, LookingforCare.com will NEVER share your contact information with any provider without your expressed permission.
At LookingforCare.com, your privacy is not a commodity.
---
Access to Licensed Staff or Nurse on Staff
Types of Apartment / Rooms
Licensing
Last DSS Visit - 8/3/2022
Allegations Substantiated
7