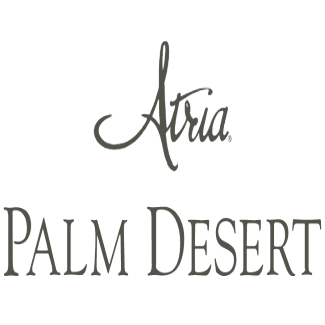 Atria Palm Desert
44300 San Pascual Ave, Palm Desert, Ca 92260
|
License # 336400954
Starting Rate: $4,195
(951) 476-1328
Senior Living Guide
---
Max Residents: 154
Vacancies: 0
Licensed: 27 Years, 7 Months
About
Independent, and Senior Assisted Living in Palm Desert, CA!
With spectacular views of the Santa Rosa Mountains, Atria Palm Desert offers independent living and assisted living care options with all-inclusive amenities, backed by industry-leading quality standards. Indulge in your life the way you with all-inclusive amenities and events at Atria Palm Desert. Tend to the resident garden, swim in the outdoor pool, relax at the on-site salon and spa, and more. Residents may remain as busy or relaxed as they wish. Each day at Atria is yours to design throughout our thoughtfully designed senior living community in Palm Desert, California.
Find comfort and connection in the intentionally planned senior apartment homes of Atria in Palm Desert, California. Floorplans include studio and one-bedroom options with a balcony or patio, kitchen or kitchenette, walk-in shower, walk-in closet, and housekeeping services. Discover your new Palm Desert senior apartment today at Atria.
Choose to dine well
Nutrition is at the heart of our overall well-being, and at Atria Palm Desert senior living community, you have a standing reservation at the full-service, on-site restaurant. Indulgent culinary creations chef-prepared with fresh, local flavors are on the menu every day at Atria. Dine well as you share delicious, seasonal, nutritionally-balanced meals with friends.
Choose to live eventfully
Atria's signature Engage Life® event calendar is specially designed for resident preferences, including a rotating collection of experiences that will invigorate your mind, body, and spirit. Find religious fellowship, creative art classes, walking clubs, game nights, and more. Designed to foster a community of connection, Atria helps encourage meaningful friendships and purposeful life through our various events and activities.
Call to learn more!
LookingforCare.com publishes public information and makes it easy for visitors to contact our Senior Living Guides.
Even if you call us, or contact us another way, LookingforCare.com will NEVER share your contact information with any provider without your expressed permission.
At LookingforCare.com, your privacy is not a commodity.
---
Access to Licensed Staff or Nurse on Staff
Types of Apartment / Rooms
Licensing
Last DSS Visit - 5/9/2023
Allegations Substantiated
0