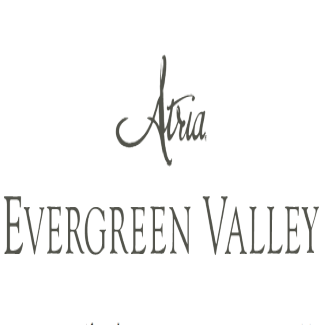 Atria Evergreen Valley
4463 San Felipe Road, San Jose, Ca 95135
|
License # 435202714
Starting Rate: $3,095
(408) 583-6967
Senior Living Guide
---
Max Residents: 134
Vacancies: 0
Licensed: 4 Years, 1 Months
About
Independent, Assisted Living, and Memory Care in San Jose, CA!
About a 12-minute drive from downtown San Jose, with a stunning nature view, Atria Evergreen Valley is a welcoming senior living community that offers thoughtfully designed spaces, quality care and amenities for active living. Every day, discover new opportunities to pursue the lifestyle that supports your goals. Enjoy nutritious food prepared by chefs. Get 24-hour assistance with housekeeping or medications. Receive personalized memory care support from a reliable care team. Access premium amenities and services within reach.
Offering residential spaces to 134 residents, Atria Evergreen Valley has spacious and clean senior apartments you can freely customize. Choose from studio, one- and two-bedroom options for independent and assisted living or studio and shared suite options for memory care with emergency systems, satellite TV and housekeeping service. Enjoy the latest amenities with a flexible, month-to-month lease.
Choose to Live Eventfully
With Atria's Engage Life program, possibilities to stay socially and physically active are abundant. Join balance and posture training, excursions, history discussions, nature walks and memory games. Personalize your social calendar with programs that you find most interesting. To see what's in store for you, view this month's top pick senior living events. We also welcome ideas and would be thrilled to collaborate with you.
Choose to Dine Well
At Atria, sharing a meal is a meaningful senior living dining experience. Whether it's drinking tea with fruit platters in the restaurant or warm meals for dinner, gathering around the dining table is a highly anticipated event of the day. Enjoy selections of gourmet meals and desserts made from locally sourced ingredients adjusted to your diet. Here, good food, excellent company and caring staff make delightful dining experiences.
Call to learn more!
LookingforCare.com publishes public information and makes it easy for visitors to contact our Senior Living Guides.
Even if you call us, or contact us another way, LookingforCare.com will NEVER share your contact information with any provider without your expressed permission.
At LookingforCare.com, your privacy is not a commodity.
---
Access to Licensed Staff or Nurse on Staff
Types of Apartment / Rooms
Licensing
Last DSS Visit - 12/14/2022
Allegations Substantiated
4