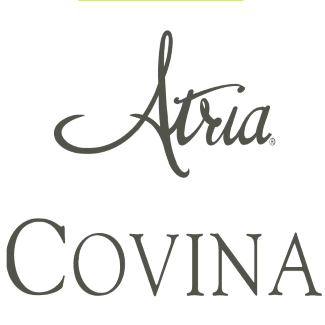 Atria Covina
825 W San Bernardino Rd, Covina, Ca 91722
|
License # 191592479
Starting Rate: $2,295
(866) 223-6628
Senior Living Guide
---
Max Residents: 90
Vacancies: 0
Licensed: 34 Years, 4 Months
About
Dynamic Independent and Assisted Senior Living in Covina, CA!
Conveniently located in a residential neighborhood in Los Angeles County, Atria Covina is a thoughtfully designed senior living community that includes concierge service, housekeeping, chef-prepared meals and more. Visit with friends and family in the landscaped courtyard or relax with a book in the sunroom or library. Stop by the onsite salon or barbershop, library and worship space.
Atria's 24-hour staff is dedicated to supporting residents. The concierge reserves transportation for errands or an outing. Chefs sauté and simmer culinary creations, including vegetarian or restricted-diet dishes that don't compromising on flavor. Atria Covina also offers a pet-friendly environment and on-site parking for residents and guests. Take in the fresh air on the walking paths or use your off-site swimming pool privileges.
Choose to Live Eventfully
Through Atria's Engage Life® program, your social calendar is filled with programs and events supporting the four lifestyle choices proven to contribute to successful aging: exercise, connection, nutrition and purpose. Of course, the most interesting event of all could be the one you propose—and even lead—yourself. We welcome your ideas and look forward to collaborating with you.
Choose to Dine Well
Open yourself to a world of flavor at Atria Covina. Have a seat in the full-table service restaurant and treat yourself to chef-prepared meals, including global cuisine and vegetarian fare. Enjoy light refreshments in the 24-hour café. Reserve the private dining room for celebrations with family and friends. Or, take advantage of the shuttle and concierge service and venture into the city to dine at one of the nearby restaurants.
Call to learn more!
LookingforCare.com publishes public information and makes it easy for visitors to contact our Senior Living Guides.
Even if you call us, or contact us another way, LookingforCare.com will NEVER share your contact information with any provider without your expressed permission.
At LookingforCare.com, your privacy is not a commodity.
---
Access to Licensed Staff or Nurse on Staff
Types of Apartment / Rooms
Licensing
Last DSS Visit - 5/4/2023
Allegations Substantiated
2