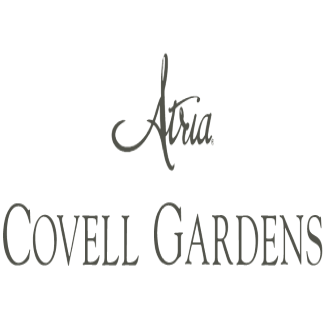 Atria Covell Gardens
1111 Alvarado Ave, Davis, Ca 95616
|
License # 577000881
Starting Rate: $4,095
(530) 883-8699
Senior Living Guide
---
Max Residents: 210
Vacancies: 0
Licensed: 26 Years, 6 Months
About
Independent, Assisted Living, and Memory Care in Davis, CA!
Atria Covell Gardens is located just minutes away from the University of California at Davis, Downtown Davis, and Westlake Plaza Shopping Center. Enjoy an active lifestyle in a vibrant, thoughtfully designed senior living community in Davis, CA. The senior living amenities at Atria Covell Gardens make for a lively community with opportunities to connect, learn and enjoy life. Gather with neighbors for a scenic walk through the beautifully landscaped grounds or the Davis Greenbelt, watch a classic film in the movie theater or explore your creativity in the arts and crafts room. How you spend your time is entirely up to you.
Located in a residential neighborhood, Atria Covell Gardens offers spacious senior apartments with scenic views. Enjoy all-inclusive amenities such as chef-prepared meals and housekeeping and linen services, as well as a flexible, month-to-month lease with no buy-in fee. Choose from a selection of studio, one- and two-bedroom floor plans, including apartments with balcony or patio options.
At Atria Covell Gardens, the amenities and services offered are designed to simplify daily life – from the fitness center and movie theater to housekeeping and chef-prepared meals. For those special occasions with family and friends, let us help you plan a celebration in the private dining room. It's all designed so you can be as active and involved as you like while providing your family with peace of mind.
Choose to dine well
Chef-prepared meals are served fresh every day at Atria Covell Gardens. Our talented culinary staff caters to your tastes with menus full of flavor, variety and flair. Enjoy delicious cuisine with table service in the restaurant and lighter fare in the bistro, or reserve the private dining room for special occasions. No-concentrated-sweets and no-salt-added diets are easily accommodated, and your requests are always welcome.
Choose to live eventfully
The social calendar, created as part of Atria's Engage Life® program, is filled with daily opportunities that support the four lifestyle choices proven to contribute to successful aging: exercise, connection, nutrition and goals. Of course, the most interesting event of all could be the one you propose – and even lead – yourself. We welcome your ideas and look forward to collaborating with you.
Call to learn more!
LookingforCare.com publishes public information and makes it easy for visitors to contact our Senior Living Guides.
Even if you call us, or contact us another way, LookingforCare.com will NEVER share your contact information with any provider without your expressed permission.
At LookingforCare.com, your privacy is not a commodity.
---
Access to Licensed Staff or Nurse on Staff
Types of Apartment / Rooms
Licensing
Last DSS Visit - 9/18/2023
Allegations Substantiated
14