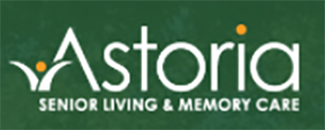 Astoria at Oakdale
700 Laurel Ave, Oakdale, Ca 95361
|
License # 507005604
Starting Rate: $2,900
(209) 232-6610
Senior Living Guide
---
Max Residents: 45
Vacancies: 0
Licensed: 8 Years, 2 Months
About
Welcome to Astoria at Oakdale!
It's the joy of living independently, along with the peace of mind that comes from knowing that caring assistance is available whenever needed. It doesn't get better than that. As an assisted living resident, our dedicated staff helps with everything they need to live the fun, fulfilling and carefree lifestyle they deserve.
Those living with Alzheimer's disease and dementia can experience joy in their lives every day – and at Astoria Senior Living at Oakdale, they do. In our memory care neighborhood, The Villa, we don't settle for providing a place for people just to stay. Instead, we strive to make every part of every day truly meaningful and engaging to the residents who live with us – providing them with true joy and fulfillment.
Call us today!
LookingforCare.com publishes public information and makes it easy for visitors to contact our Senior Living Guides.
Even if you call us, or contact us another way, LookingforCare.com will NEVER share your contact information with any provider without your expressed permission.
At LookingforCare.com, your privacy is not a commodity.
Types of Apartment / Rooms
Licensing
Last DSS Visit - 7/21/2022
Allegations Substantiated
1