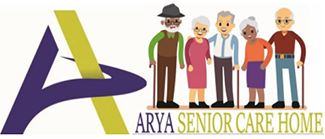 Arya Senior Care Home
18554 Olalee Way, Apple Valley, Ca 92307
|
License # 331880804
Starting Rate: $3,000
(951) 458-5948
Senior Living Guide
---
Max Residents: 6
Licensed: 3 Years, 2 Months
About
Devoted to care & compassion for senior living
OUR MISSION
Provide a joyful atmosphere in which senior living can flourish
Treat every individual with compassion, dignity and respect
Improve the quality of life by providing personalized health care
OUR PASSION
We are devoted to help our residents live the golden years of their lives to the fullest, by providing ethical, respectable, and caring service of the highest quality.
KNOWLEDABLE AND TRAINED STAFF
Trained, and compassionate staff providing personalized care to every resident 24 hours a day. We provide quality care which means peace of mind to the resident's families.
Our home has a large lounge and spacious family room, which makes it perfect for resident's entertainment activities. The house has five well-furnished bedrooms along with three full bathrooms. The exterior has a nice large shaded patio area for residents to sit and relax in fresh environment. Colorful floral plants and fruit trees provides a comforting and serene atmosphere
LookingforCare.com publishes public information and makes it easy for visitors to contact our Senior Living Guides.
Even if you call us, or contact us another way, LookingforCare.com will NEVER share your contact information with any provider without your expressed permission.
At LookingforCare.com, your privacy is not a commodity.
Types of Apartment / Rooms
Licensing
Last DSS Visit - 3/3/2020
Allegations Substantiated
0