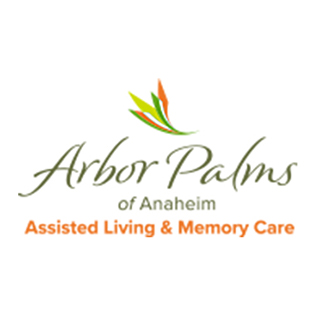 Arbor Palms of Anaheim
3411 W Ball Rd, Anaheim, Ca 92804
|
License # 306005226
Starting Rate: $1,950
(714) 252-7670
Senior Living Guide
---
Max Residents: 130
Licensed: 6 Years, 1 Months
About
Assisted Living and Memory Care at its Finest.
Arbor Palms of Anaheim is ready show you how great senior living can be.
Whether you need a little extra assistance to live safely day-to-day, or you simply want to be free of home maintenance and other tedious tasks, it's time to enjoy the retirement lifestyle you deserve. Our safe, comfortable and carefree lifestyle allow you to live as independently as possible, enjoying everything our community has to offer. And, you're able to live safely and confidently, surrounded by caring, passionate and dedicated staff who are always ready to lend a hand. We take care of all the chores, so you're free to spend your days as you wish – pursuing your passions, making friends who share your interests and creating meaningful moments.
Assisted Living
Experience the finer things in life with Assisted Living services at Arbor Palms of Anaheim. Stay active, eat, laugh, and live, while knowing that someone is always nearby to lend a helping hand, 24 hours a day. It's time to relax and unwind to the tranquility of this wonderful community and let us take care of the rest.
Features Include:
Exceptional assisted living services with a focus on independence
Private or companion apartments (furnished or unfurnished) with private baths, cable TV and climate control
Concierge services from our dedicated staff
On-call physician available for healthcare needs and monitoring
Housekeeping and linen services, including bed-making and trash removal
Spacious private or companion apartments with private baths, cable TV and individual climate control
A complete dining program to accommodate any diet, with three meals and snacks served daily in our restaurant-style dining room
Transportation provided for activities, outings and appointments
Memory Care
Alzheimer's and dementia are no reason to stop enjoying life. At Arbor Palms, our memory care program provides a caring, nurturing, and safe environment for all of our residents. Our staff is available 24 hours a day to help with even the smallest things. You can now rest assured, knowing that your loved one is in good hands. Our staff believe that what they do is so much more than a job, it's an opportunity – a passion – to serve others. Our caregivers embrace the individuality of every resident and find great pleasure in getting to know the residents and families they serve. We believe everyone deserves a great life!
Call Today to Schedule a Tour! 714-252-7670
LookingforCare.com publishes public information and makes it easy for visitors to contact our Senior Living Guides.
Even if you call us, or contact us another way, LookingforCare.com will NEVER share your contact information with any provider without your expressed permission.
At LookingforCare.com, your privacy is not a commodity.
Types of Apartment / Rooms
Licensing
Last DSS Visit - 1/26/2023
Allegations Substantiated
1