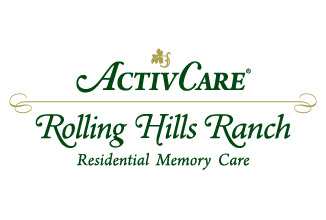 Activcare at Rolling Hills Ranch
850 Duncan Ranch Road, Chula Vista, Ca 91914
|
License # 374603431
Starting Rate - Please Call!
Starting Rate - Please Call!
(619) 724-4729
Senior Living Guide
---
Max Residents: 60
Licensed: 10 Years, 1 Months
About
Chula Vista Memory Care
Our mission is to enhance the quality of life for those with memory loss by building on their individual personalities and strengths
Adjacent to a lush park, ActivCare Rolling Hills Ranch is a specialized memory care community designed exclusively for those with Alzheimer's and related dementias. This vibrant community offers engaging activities throughout each day and compassionate care from specially trained caregivers in a safe and secure home-like setting. A continuum of care from early to late stages of the disease serves the changing needs of the residents.
ActivCare at Rolling Hills Ranch offers 60 private and semi-private accommodations and include the following:
A comfortable residential setting
24-hour activity program specially designed for those with Alzheimer's disease or related dementia
Themed Great Rooms and corridors to assist with way finding
Secure courtyards safe for exploring
License nurse is scheduled at the community 24/7
Specially trained caregivers
Three nutritious meals daily
Nurse case management
Call Today to Schedule a Tour! 619-724-4729
LookingforCare.com publishes public information and makes it easy for visitors to contact our Senior Living Guides.
Even if you call us, or contact us another way, LookingforCare.com will NEVER share your contact information with any provider without your expressed permission.
At LookingforCare.com, your privacy is not a commodity.
---
Access to Licensed Staff or Nurse on Staff
Types of Apartment / Rooms
Licensing
Last DSS Visit - 7/14/2023
Allegations Substantiated
3