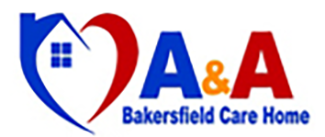 A & a Bakersfield Care Home
12203 El Capitan Ave., Bakersfield, Ca 93312
|
License # 157206706
Starting Rate: $2,800
(661) 243-9334
Senior Living Guide
---
Max Residents: 6
Licensed: 9 Years, 6 Months
About
Welcome Home to A & A Bakersfield Care Home!
Our residents live in a comfortable home-like environment ensuring your loved ones will have a sense of family and more opportunities for social interaction, as opposed to living in isolation in an in-home care setting or in large assisted living facilities.
A & A Bakersfield Care Home strives to promote stimulation of the mind and body of each resident in a healthy and happy environment. We are committed to maintaining a high level of care and respecting the well-being of all our residents.
The huge advantage of A & A Bakersfield Care Home over big assisted living institutions is the personalized care we provide. We treat your family like our own family
You will have peace of mind that no matter what time of the day, a caregiver will be available to assist their loved ones.
LookingforCare.com publishes public information and makes it easy for visitors to contact our Senior Living Guides.
Even if you call us, or contact us another way, LookingforCare.com will NEVER share your contact information with any provider without your expressed permission.
At LookingforCare.com, your privacy is not a commodity.
Types of Apartment / Rooms
Licensing
Last DSS Visit - 11/17/2022
Allegations Substantiated
0